As the Barcelona Yoga Conference gets closer, the anticipation gets bigger. So it was about time to share some thoughts about the upcoming program on the official BYC blog, where I'm proud to be a guest blogger. I will be joining the BYC for one full day and this is how my schedule looks like: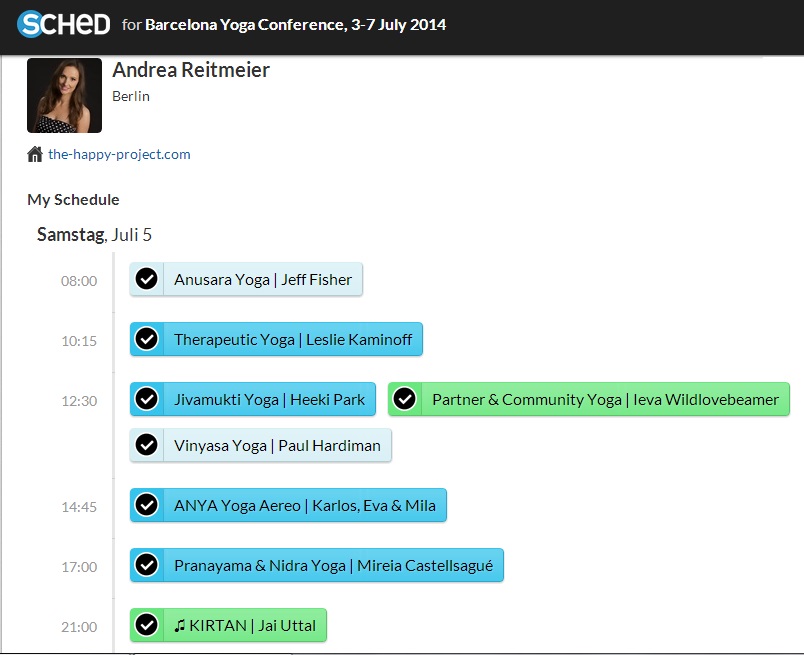 You see, there still some decisions to make and perhaps I will end up at completely different events and classes. But that's the fun thing about planning, right?
Read more about my schedule on the BYC inspiration blog here.
Andrea