-In cooperation with Wanderlust 108 DACH-
In 2016, the popular Wanderlust festival came to Europe for the first time and celebrated its debut with the shorter version Wanderlust 108. This year, they added even more cities to their schedule and of course, Berlin is again among them.
Wanderlust 108 combines three mindful activities: running, yoga, and meditation—in your favorite local park. It's a celebration of the mindful movement, a chance to ground down so you can rise to even greater heights.
The 108 Mindful Triathlon brings people together for a day, have fun at all on the subject of Mindful Living and creates communion: yoga, meditation, sustainability, conscientious consumption, art, music and joy.
Expect a fun-filled and challenging day for your mind, body and spirit. The high vibes will be undeniable.
About the Mindful Triathlon:
5K
Fueled by adidas, this is a 5K (+/-) your way, so don't sweat it. Or do. Run or walk, prance or skip, stroll or strut—we don't mind. Just make it to the finish line.
YOGA
90 minutes of yoga flow underscored by a DJ? That's the Wanderlust way. Whether it's your first or 500th time on your mat, you'll find your rhythm.
MEDITATION
Get your sit together. Our 30-minute guided meditation will clear your mind, relax your body, and complete the mindful triathlon.
Wanderlust 108 in Berlin, Germany
On Sunday, 3rd September, people will come together in Berlin and celebrate Wanderlust 108. The event will take place at Treptower Park and you can expect an amazing line-up: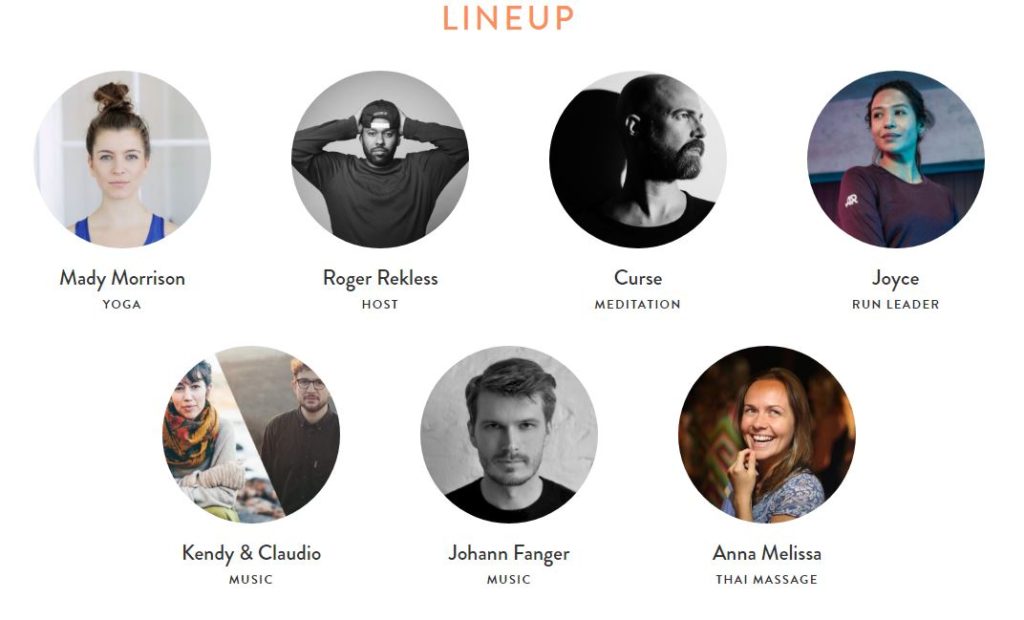 Here's the schedule for the Berlin event on 3rd September 2017:
7.30 – 9.00am: Check In, Drop Your Bag & Grab Coffee
9.00 – 10.30am: 5K Run (or walk): Triathlon Part 1 – Fueled by adidas
11.00 – 12.30pm: Yoga (with Mady Morrison and Johann Fanger)
12.30 – 1.00pm: Meditation (Curse & Claudio Donzelli + Kendy Gable)
1.00 – 3.30pm: Lunch, Side Events, Chill-Out Area, Kula Markt, True North Cafe
Win tickets for Wanderlust 108 in Berlin
You are ready to celebrate this mindful movement and join the community?
In cooperation with Wanderlust 108 DACH I'm giving away 2 x 2 tickets for the event in Berlin on 3rd September 2017. Write (English or German) in a comment below this blog post why you would love to be part of this event. The winners will be announced on 14th August. Good luck!

Update: The winners have been picked and contacted via email. Thanks for participation!