Finally I found some time to try (and modify as always) a new recipe: Quinoa Fritters with homemade Aioli – gluten free, dairy free and (if you like) vegan.
Here's what you need for the fritters:
– coconut oil
– 1 cup of cooked quinoa
– 2 potatoes, cooked and grated
– 3 medium eggs (for a vegan version simply use more potatoes and add a little olive oil)
– 1 medium carrot, grated
– 1 small onion, finely chopped
– 1 Tbsp. chives, chopped
– 1/4 cup of almond meal
– Salt and pepper, to taste
And these are the ingredients for aioli:
– 1/2 cups blanched almonds or cashews, soaked for a minimum 4 hours
– 1-2 cloves garlic, minced
– 1 Tbsp. mustard
– 2 Tbsp. lemon juice
– 2 Tbsp. olive oil
– 1/4 — 1/2 cup water, as needed
– 1/4 tsp. sea salt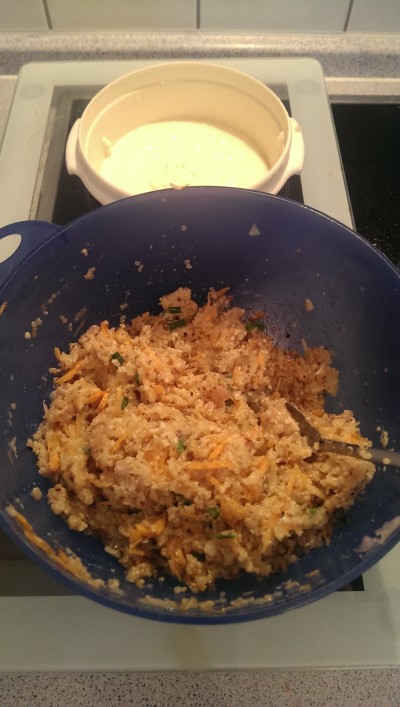 Directions
Mix all the fritter ingredients in a bowl. Put the coconut oil in a fry pan on moderate heat.
Scoop out the fritter mixture, place it in the pan and flatten it a little. Cook on each side for few minutes until they are golden. Add more coconut oil if necessary.
For the aioli, add  all the ingredients (except the water) in blender and mix until well combined. Then slowly add the water and blend until it has a nice and creamy consistency.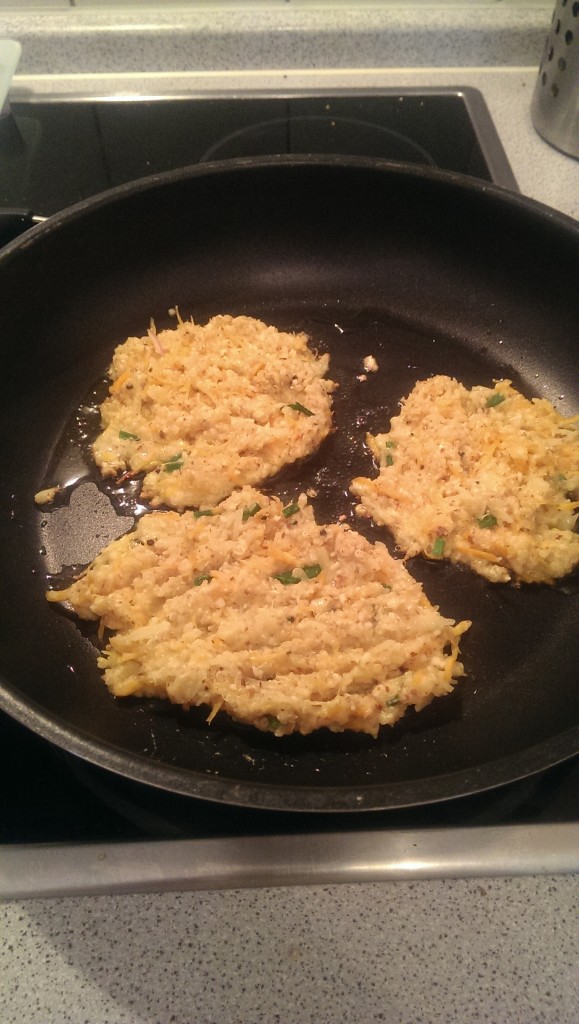 Extra advice:
When cooking the Quino (or anything else) don't go away from the stove (as I did), otherwise you might have to start all over again and perhaps also buy a new pan…